All-Wales Academy for Innovation in Health & Social Care

---
The All-Wales Intensive Learning Academy for Innovation in Health and Social Care is a world-class teaching and research base to equip existing and future leaders with the ability to deliver innovation across health, social care, and the third sector.
It will help to support all levels of innovation through a case-based learning and practice approach. Learners will draw upon key activities such as the frontline work by NHS Innovation Leads.
The Academy is a multidisciplinary partnership between Swansea University, Cardiff & Vale University Health Board, the Bevan Commission, and Cardiff University. The Academy also benefits from international knowledge provided through its global partners and networks.
What courses are available?
---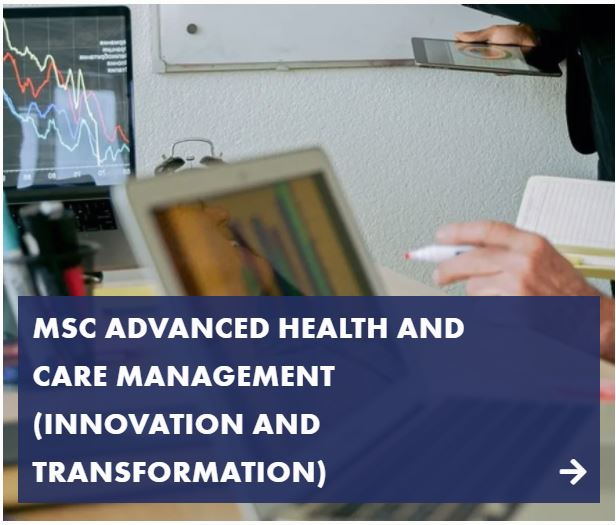 MSc Advanced Health and Care Management (Innovation and Transformation)
This Master's will better equip middle and senior managers within health and social care both in the UK and globally, to lead transformational change and drive innovation within healthcare systems, processes, and technologies. The practical, case-based programme can be taken as a full-time course across one year or part-time across two years, and includes a Research in a Health & Care Context module which provides an opportunity to become a leader in your health and care project.
Start Date: September 2021
Find out more about the Msc in Advanced Health and Care Management
---
Find out more about the All-Wales Intensive Learning Academy for Innovation in Health and Social care