Compassionate Leadership Principles for Health and Social Care in Wales (Draft)
Consultation open now!
To drive a consistent approach to compassionate leadership across health and social care in Wales, a set of Compassionate Principles were developed based on your feedback from the extensive workforce strategy consultation and HEIW Compassionate Leadership Engagement conference in 2019.
The development of the principles was supported by Professor Michael West, a credible source of knowledge and critical friend to NHS Wales.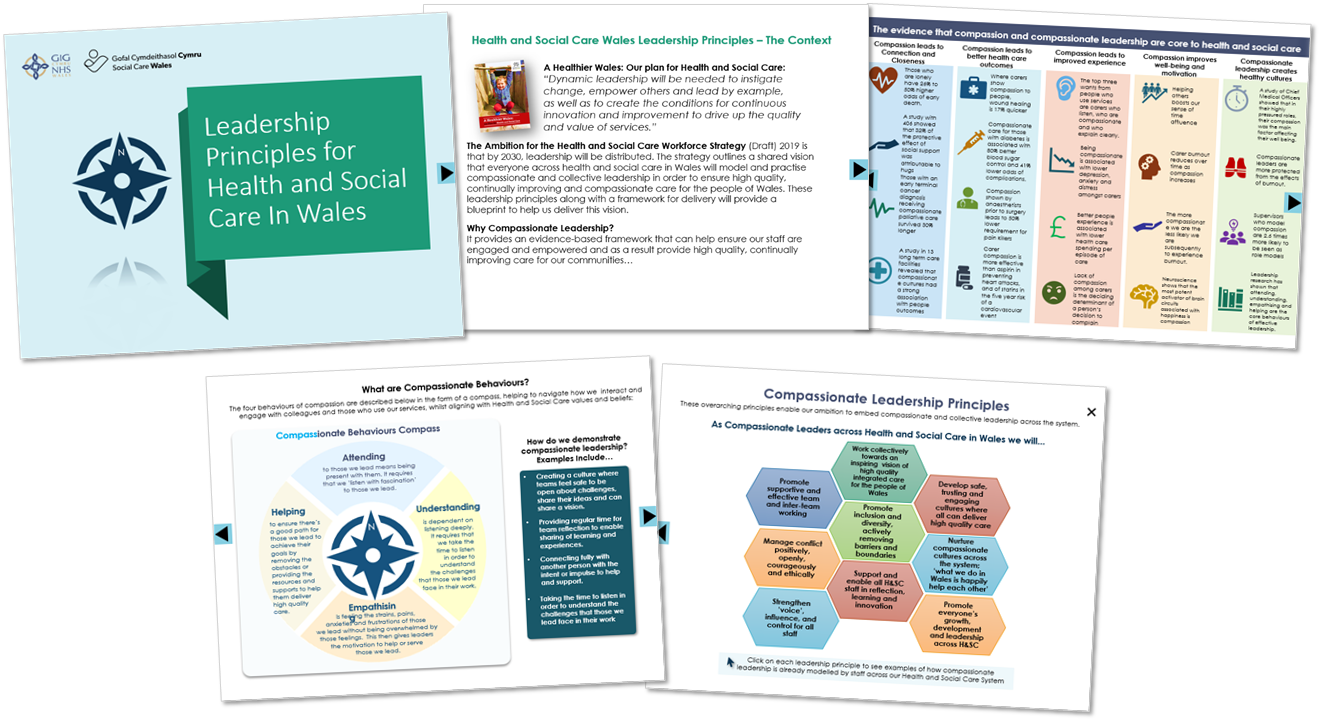 Download a copy of the Draft Compassionate Leadership Principles for Health and Social Care in Wales.
We developed these principles earlier in the year and tested these with partners. However, the impact of COVID-19 meant that not everyone was able to provide feedback and so we suspended the consultation. In the interim we have taken the opportunity to reflect on the feedback that we had received prior to COVID-19 as well as the learning during the initial phase of the pandemic. As a result, we have refined the principles and are now looking to test these with partners and stakeholders.
We believe these compassionate leadership principles will help steer us towards creating cultures where employees feel valued, safe and empowered to continuously improve the services they provide to the people of Wales. We would welcome your views on these draft principles as part of our engagement process.


The consultation is open until midnight on 27th September 2020.


We appreciate your contributions and invite you to forward your comments by emailing: HEIW.Leadership.Programme@Wales.NHS.UK
Click the icons below to see:
The health and social care compassionate compass (below) - this has been designed to act as our 'north star' and provide an easy reference framework outlining the core elements of compassion.
our Framework for action - providing a summary of our journey to deliver the ambition that

by 2030 leaders in the health and social care system will display collective and compassionate leadership'.

Our stakeholder engagement timeline, maps out our consultation journey thus far.
---