Meet the 21/22 Leadership Fellows
The eighth year of the Welsh Clinical Leadership Training Fellows (WCLTF) programme run by Health Education and Improvement Wales (HEIW) sees the new Fellows developing their clinical leadership skills by taking on innovative healthcare projects.
The fellowship is a one-year out of training programme for doctors, dentists, pharmacists and optometrists. This unique opportunity provides Fellows with training and hands-on experience in clinical leadership and management. The aim of the scheme is to recruit and develop the most aspiring clinical leaders of the future.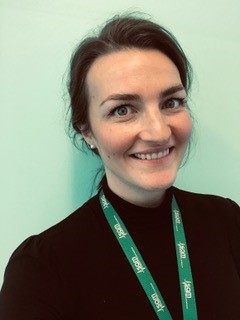 Dr Alice Hoole
Dr Alice Hoole studied Medicine at Cardiff University in 2009 when she made Wales her home. Alice's Postgraduate medical career has provided her with opportunities to work in a range of clinical environments across Wales, both rural and urban, which has sparked her enthusiasm for acute presentations to the hospital front door. As a result, she found her place in Acute Internal Medicine, and began specialty training in 2018.
During her training, Alice has developed an interest in medical education and mentorship. She completed the Postgraduate Certificate in Medical Education, subsequently progressing to achieve Honours in the Postgraduate Diploma in 2019. During this time, she fostered her clinical leadership skills and was elected as chair of the Junior Doctors Forum committee at Ysbyty Gwynedd in Bangor. It was then that she realised educational change and project leadership were her skills, strengthened by her communication style and ability to sustain change. This realisation prompted her to apply for the Clinical Leadership Fellow post this year.
Outside of medicine, Alice can be found cooking (and eating!) with friends or playing the piano and saxophone when no one else can hear her! Her rugby-playing days are behind her but she still enjoys a run around Roath Park. Her free time is currently consumed in a perpetual cycle of painting, decorating and wallpapering to renovate her new home, which is proving quite a challenge!
Alice's leadership project is in the field of simulation-based education and training. She is working with the Simulation and Clinical Skills Team at HEIW to catalogue simulation resources available for the health and care workforce across Wales and is reaching out to those delivering simulation and explore the challenges of achieving accessible simulation for all.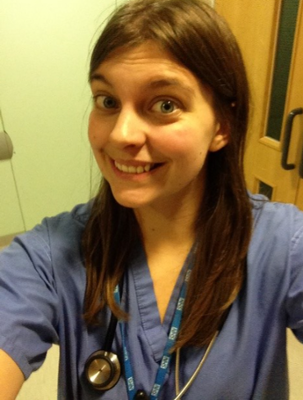 Dr. Blanche Lumb
Dr. Blanche Lumb is a specialty trainee in Paediatrics currently based in the Wales with an interest in medical education and medical leadership.
Blanche completed her undergraduate medical degree at Cardiff University in 2014 and has enjoyed working in Wales since. Having started paediatric training in 2017 she has developed an interest in Paediatric Oncology and plans to complete her subspecialty training to become a Paediatric Oncologist. Alongside her clinical work Blanche completed her Post Graduate Certificate in Medical Education in 2014 and has taken every opportunity to teach as well as developing teaching programmes for paediatric trainees and medical students in Wales.
Currently she is the lead for written exam teaching for paediatric trainees and a member of the Paediatric Trainee Committee representing all trainees in Wales. Outside work Blanche is a keen rugby player and enjoys exploring the Welsh Coastal Path with her partner, dog, and paddle board at the weekends.
This year Blanche is joining the General Medical Council team in Cardiff, with a project focusing on compassionate leadership and themes of equality, diversity, and inclusion relating to a sustainable medical workforce in Wales.
Blanche is really looking forward to being immersed in the GMC and learning more about their role outside of regulation of doctors. As well as having the opportunity to develop her own leadership skills through the fellowship.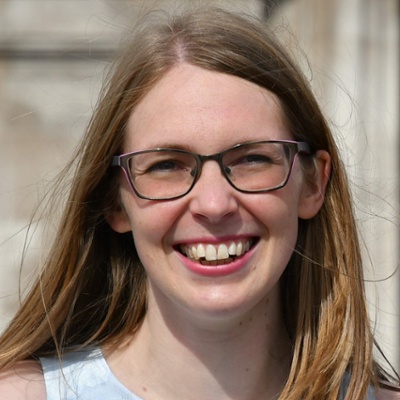 Dr Elin Powell
Dr Elin Powell graduated as a doctor from Cardiff University after completing an intercalated BSc in Cognitive Neuroscience at Bangor University. She worked in London initially as a foundation doctor where she became interested in child health while working in a busy city Paediatric department. She returned to Cardiff to start specialty training. She is now working as a registrar in General Paediatrics and will be working part-time in her clinical role while working as a Welsh Clinical Leadership Training Fellow.
Elin's first language is Welsh and she has given prize winning poster presentations at the Welsh Language Medical Society Conference. She has an interest in teaching and enjoyed supervising Welsh-speaking medical students in student selected components.
Elin is a clinical volunteer with Over The Wall, a children's charity providing free summer camps for children with health challenges and their siblings. In her spare time, she has run two marathons and plays the piano and violin.
Over the next year, Elin will be working on a project looking at modernising post graduate paediatric training in the context of increased integrated working between primary and secondary care. The aim is to train the paediatricians of the future, who can work closely with primary care colleagues to provide excellent care for children in their own communities.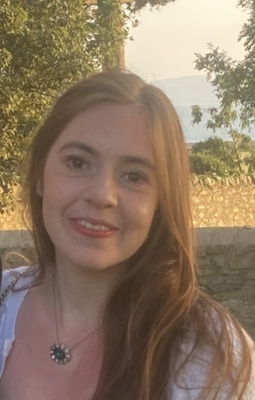 Francesca Lado
Francesca Lado is an optometrist from Cardiff. Francesca graduated from Cardiff University with an honours degree in Optometry in 2009. Francesca has worked as an optometrist in West Wales, Bristol, London and Cardiff. Francesca enjoys her work as an optometrist.
She has delivered eye care in community practice and has also provided ophthalmic services within a laser eye surgery clinic. Francesca has taken a keen interest in post graduate study and has achieved the Professional Certificate in Glaucoma in 2019 and the Professional Certificate in Medical Retina in 2020. Francesca looks forward to further post graduate study in order to obtain the skills needed to support Welsh Optometry and provide excellent patient care.
In her spare time, Francesca enjoys regular exercise and travelling (Covid Permitted). Francesca has also recently started quilting and enjoys taking on upcycling projects after gaining inspiration from 'Escape to the Chateau'.
This year, Francesca is excited to be working at Health Education and Improvement Wales as an Optometry fellow and is thrilled to be given the challenge. Francesca will be focusing on modelling the future needs for eye care in Wales and developing a service plan to meet the need.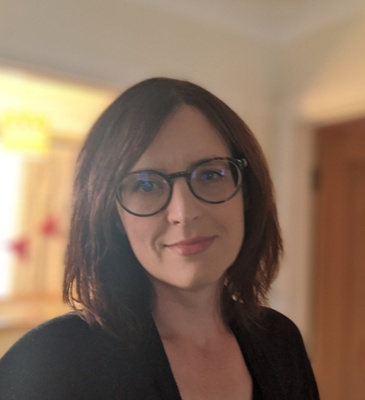 Helen Haslett
Helen Haslett graduated from Cardiff University in 2002, completing her pre-reg in a central Cardiff location. Upon qualifying she moved to England to work as a community Optometrist. After getting used to the day job she started to take on several different roles within companies she worked for which involved her in staff training, including examining for a city and guilds qualification in diabetic retinopathy and WOPEC MECS.
She has been involved with local optical committees in England since she was 26, including being chair in Dorset for four and a half years. This commitment to local commissioning involvement led her to work as an optical lead for LOCSU. This gained her experience in supporting other committees on a regional footprint and national issues for the profession.
She is feeling motivated by the opportunity to make an impact on primary care in Wales through the fellowship project she will be involved with and looking forward to learning from other health professionals who will be her colleagues. She feels that the pandemic, although causing significant ongoing challenges for the NHS, has forced organisations to look at innovative ways of working online which could have positive long-lasting impact and opportunity.
Outside of her working life she is a keen runner, avid reader and has a busy family life with children and friends.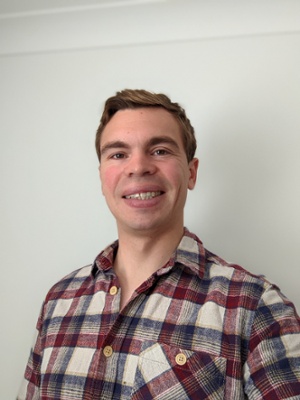 Dr Jack Boylan
Dr Jack Boylan grew up in the Vale of Glamorgan area. He graduated from Cardiff University in 2014 then completed his foundation training in Liverpool. On returning to Wales, he completed his core medical training and achieved his Membership of the Royal College of Physicians. Jack is now a Geriatric Medicine registrar, enjoying working in the area that he spent his early life.
Alongside his clinical work, Jack discovered an enthusiasm for service structure improvement within the NHS, most recently through a quality improvement project aimed at improving front door frailty services. As a result, he hopes that as a consultant, service improvement will form an important part of his future role.
Outside of work, Jack is a keen surfer who likes to get down Porthcawl whenever conditions allow with his friends. When they don't, he likes to spend his weekends hiking in the Brecon Beacons and around Wales.
Over the next 12 months Jack will be working within Cardiff and Vale Health Board, looking at postgraduate education governance frameworks, in order to improve stakeholder experience within the health board.

Dr Jaiker Vora
Dr Jaiker Vora is currently an Anaesthetic Specialty Trainee here in Wales. He completed his medical degree at Keele University and subsequently moved to Wales to undertake his postgraduate training. He has worked throughout South Wales and has developed interests in regional anaesthesia and difficult airway management.
Before commencing his core anaesthetic training, Jaiker spent a year out of programme, during which time he worked as an expedition medic on a marine conservation expedition in Central America.
With interests in medical education and quality improvement, Jaiker has led projects aimed at reducing the burden of investigations for patients waiting for surgery and improving the management of patients attending hospital with rib fractures. He helps to deliver an exam focussed course for anaesthetic trainees.
Alongside clinical work, Jaiker has undertaken roles as a representative for anaesthetic trainees and rota coordinator, which have developed his interest in clinical leadership. This year he will be working as part of the Medical Deanery within HEIW, working on several projects to improve the wellbeing and working lives of junior doctors, a particularly important topic in the wake of the COVID-19 pandemic.
Outside of work, Jaiker can be found exploring Cardiff's playgrounds with his family, riding his bike or at the gym. A self-confessed foodie, he often spends his spare time at the barbecue, coffee machine or planning his next restaurant trip.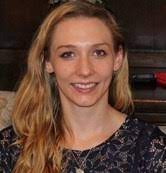 Dr Kellie Bateman
Dr Kellie Bateman is a General Surgery Registrar in Wales. She graduated from Bristol University in 2010 after setting up a peer led first aid society (B-FAST), before doing an academic foundation programme in Torbay and moving to Wales for CST.
Kellie has been a medical education and foundation rep and is currently on the Royal College of Surgeons Edinburgh Trainee Committee. She is passionate about improving training and the workplace environment for junior doctors and has supported initiatives such as 'cake and catch up' and recently organised the RCSED Wellbeing Week.
This year she is working with Improvement Cymru looking at how we can engage junior doctors in Quality Improvement, with a focus on promoting patient safety in Surgery and make things better for everyone.
Outside of work, Kellie also loves exploring the beautiful Welsh coastline and enjoys yoga, swimming and walks on the beach with her dog, Merry.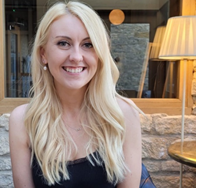 Laura Braithwaite
Laura Braithwaite is a clinical-academic Speech and Language Therapist working with people with dementia in North Wales within Betsi Cadwaladr University Health Board. Laura completed her undergraduate training at Manchester Metropolitan University, where from the beginning, it was clear that her direction was to work with adults with communication and swallowing needs.
Laura began her career working in Older People's Mental Health services, in memory services and community mental health teams for older people in the South of England, before moving onto generalist posts supporting people with a wide range of acquired conditions such as stroke, Parkinson's disease, brain injury and voice disorders. However, it was her passion for improving the lives of people with dementia and their families that drew her back to a more specialist post.
Laura is particularly interested in promoting evidence-based practice and it was this drive to continue academic learning that motivated Laura to pursue postgraduate studies to achieve an MSc in Dementia Studies at the University of Stirling.
Alongside her clinical work, Laura is currently completing a part-time PhD at Bangor University in Ageing and Dementia. Using qualitative methods, Laura is investigating the family response to communication difficulties that occur as a result of dementia. It is hoped that her work will influence novel approaches to Speech and Language Therapy interventions in this client group. When not at work, Laura has a passion for interior design and the outdoors, including walks with her dog and gardening. Spending time with family and friends over tea and cake is also a favourite pastime.
Over the coming year, Laura will be working on a project to develop an evidence-based framework that will be provide strategic direction for the Allied Health Professional (AHP) workforce, co-produced with people with lived experience of dementia and their families.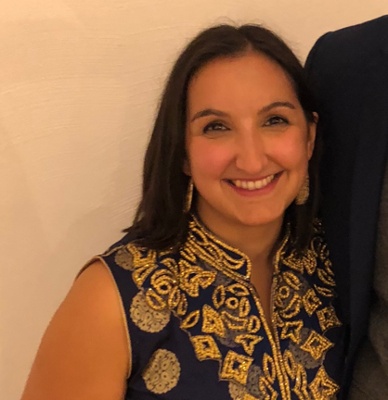 Dr Lydia Guhaniyogi
Dr Lydia Guhaniyogi is currently a speciality trainee in respiratory and general medicine in Wales.
Lydia was born and raised in South Wales. She completed her medical degree at the Hull York Medical School in 2010 and following her foundation training in the Yorkshire and Humber deanery, returned home to begin her core medical training.
During her medical training, she has actively engaged in quality improvement. Projects she has been involved in include improving primary and secondary prevention of osteoporosis in York Primary Care Trust and improving drug prescribing for patients on nasogastric and PEG feeds on the Stroke Rehabilitation Centre at University Hospital Llandough.
She has also had an opportunity to work in specialist areas including critical care and the Adult Cystic Fibrosis Centre in Cardiff, which provided an insight into the organisation of specialist services, undertaking research and working with the wider multidisciplinary team.
Lydia also spent time working as medical registrar at the Townsville Hospital in Northern Queensland. Working in a tertiary hospital in acute medicine and encountering the healthcare issues across the rural and indigenous communities showed that inequalities in healthcare are encountered in all systems and has encouraged a drive to be involved in change.
Respiratory medicine has always been the speciality she enjoyed. Its varied practice with a combination of both clinical and practical procedural work makes it a dynamic speciality.
She is a trainee representative for the speciality training committee for Respiratory Medicine in Wales, which has provided an opportunity to be involved in guiding training in wales and an insight into the organisation required to provide a training programme. She is also a trainee representative for the Welsh Thoracic Society.
Throughout her training, she has been involved in both undergraduate and postgraduate teaching and recently won the Clinical Grand Round prize at the British Thoracic Society 2021 Summer Meeting. She is also a tutor for the Respiratory Medicine Diploma with the University of South Wales and always keen to encourage future trainees into a career in Medicine.
In her spare time, she enjoys running, baking and is currently learning Welsh.
Her project is working with the Welsh Cancer Network. Her role will involve supporting the ongoing role out of Rapid Diagnostic Cancer Centres across multiple health boards in Wales and continued support on the development and implementation of the vague symptoms pathway. She is also involved with the Cancer Service Group to improve the delivery of services across Wales for the diagnosis and management of patients with lung cancer.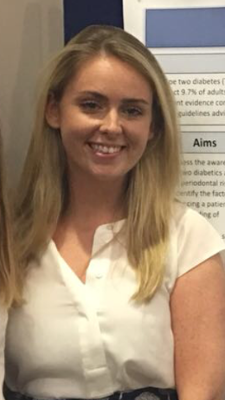 Olivia Barratt
Olivia Barratt is a dental core trainee having completed two years at Cardiff Dental hospital working in the restorative, oral surgery and oral medicine departments. Originally from Manchester, Olivia completed a Theology degree at Durham University before deciding on Dentistry as a future career. Olivia graduated in 2017 from Manchester University and completed foundation training in Central London. She then came to South Wales to complete dental core training.
In 2017, Olivia was awarded the Septodont Best Clinical Case Prize at the British Society of Paediatric Dentistry National Conference. She successfully obtained membership to the Royal College and Surgeons and Physicians of Glasgow in 2018 and in the same year, was awarded Best Foundation Dentist Project. More recently, Olivia won first prize in the Special Care and Restorative Dentistry category at the National Welsh Hospitals meeting of 2019 and the 2020 HEIW abstract competition for best quality improvement project. Olivia has published works in multiple journals including the British Medical Journal, Dental Update and British Dental Journal.
She is a member of the British Society of Restorative Dentistry and committee member of the South Wales Branch of the British Dental Association.
Olivia is looking forward to working within the dental division of HEIW this year, focusing on the recruitment and retention issues of young dentists in Wales.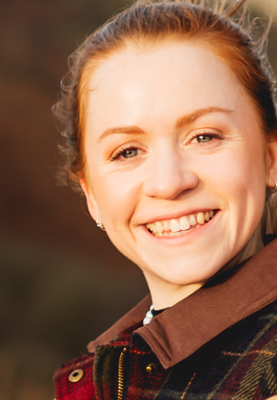 Rebecca Hunter
Rebecca Hunter is a pharmacist who graduated from Cardiff University in 2014. After completing her pre-registration training in a community pharmacy in Newport, Rebecca continued to work in community pharmacy until 2017 when she moved into the prison sector, working in prisons across the south-west of England. In 2020 she moved into hospital pharmacy and has experience working on admissions, surgery, and care of the elderly wards.
Committed to continuing professional development, during her time working in the prisons, Rebecca completed specialist training in the management of asthma and COPD (through Education for Health) before qualifying as an Independent Prescriber from Cardiff University in 2019. With an initial prescribing focus on the management of respiratory conditions she expanded her prescribing role within the hospital to take on a more generalist approach. Dedicated to improving service user experience and safety Rebecca was also involved in numerous service developments within the prison system, for example supporting in the implementation of a 'Health Bar' service for prisoners.
Across the roles that Rebecca has held, she has been involved with supporting and coaching junior colleagues and placement students and has more formally supported people in her capacity as a line manager. Developing and supporting others is something that she is passionate about and hopes to continue over the course of her career.
This year Rebecca will be working at Health Education and Improvement Wales to develop a competency assurance and support framework for non-medical prescribers across Wales. Rebecca is looking forward to drawing on her multi-sector experience in the year ahead and is ready to take on a new challenge. Given her range of experience, the opportunity to work in support of multi-sector training, whilst immersing herself in the higher-level workings of the NHS at such a pivotal time for pharmacy as a profession, is something that she is very much looking forward to. Rebecca hopes to be able to work towards developing systems to support fellow prescribers over the next year, whilst also working to develop her own skills so that she may continue to support the improvement of service delivery and thus patient experience.
Outside of pharmacy Rebecca can usually be found with a book, in the gym, or going for long walks with her dog.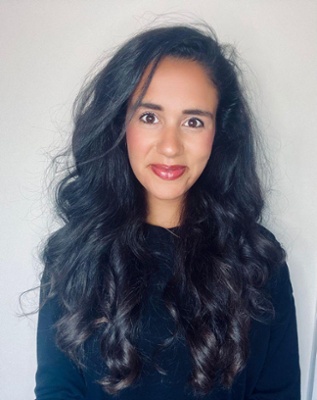 Reem El-Sharkawi
Reem El-Sharkawi was born and brought up in Swansea and completed her pharmacy degree at Reading University. After University she returned to Singleton Hospital in Swansea, for the first 5 years of her career as a pharmacist. She then secured the role as one of Wales' first Primary Care cluster pharmacists working to support a network of eight local GP surgeries as an independent prescriber.
Reem feels passionately about pharmacy as a profession and the wider role in which pharmacists play in healthcare. She has presented her work at multiple conferences including the European Conference of Hospital pharmacy, Patient Safety Conference, Royal College of General Practitioners Conference and many others. Her work has been further published in multiple medical journals. Furthermore, she has an active interest in public health promotion and has done various pieces of regular work in the media including on the radio, TV and writing monthly articles for a magazine.
In her spare time Reem enjoys playing tennis and running. Reem is also a big Swansea City football fan and enjoys attending the matches.
This year Reem will be working in Welsh government to further develop and shape community pharmacy prescribing services in Wales while maximising the role of the pharmacist in line with the national Pharmacy strategy, Pharmacy: Delivering a Healthier Wales.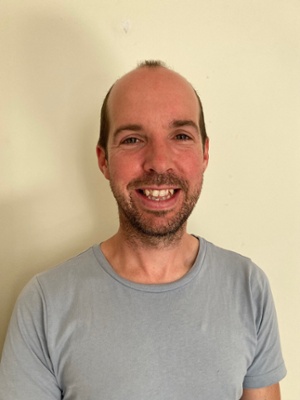 Ross Nowelli
Ross Nowell is a Physiotherapist who graduated from Cardiff University in 2005. Since qualifying Ross has worked in many different hospitals across both Cwm Taff Morgannwg and Aneurin Bevan University Health Boards, gaining experience in various specialities. These experiences led him to focus on Rehabilitation, becoming a Clinical Specialist in this area 3 years ago. Completion of an MSc in Ageing, Health and Disease at Cardiff University has further increased his enthusiasm to help develop Rehabilitation services especially for older adults here in Wales.
Outside of work, Ross enjoys spending time with his family as well as fitting in running and cycling. He plans to be a better swimmer this year too.
This year Ross will be working with HEIW and Welsh Government, to revise and update the Rehabilitation guidelines. The aim will be to transform and establish Rehabilitation as a key part in the planning of health and social care across Wales.
Ross is looking forward to promoting AHP work and returning to clinical practise to help lead and manage change.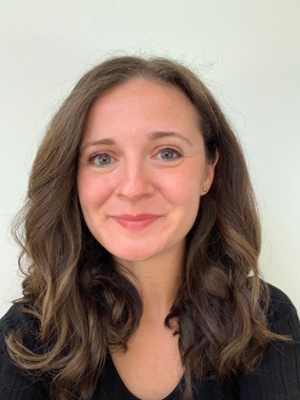 Dr Siân Williams
Dr Siân Williams completed her medical degree at Leicester University and undertook her foundation training in Cheltenham and Gloucester. During this time, she was the Gloucestershire trust Quality Improvement Foundation Doctor Representative and achieved the silver award whilst part of the Gloucestershire Safety and Quality Improvement Academy.
Siân moved to Wales to take up a Paediatric training post in 2016. She has a particular interest in paediatric respiratory and intensive care medicine. Despite being born and bred in England, Siân is a first language Welsh speaker and an advocate for using Welsh in the workplace. She has seen first-hand how promoting the use of a child's mother tongue can build trust between staff, patients and parents within a paediatric setting as well as ensuring that the child is able to communicate their needs effectively.
This year, Siân will be working closely with both the medical education and patient safety teams in Cardiff and Vale. She is looking forward to building upon her interests in medical education and quality improvement to directly improve patient care through the development of a sustainable simulation programme which targets specific patient safety themes as identified by incident data.
Outside of medicine Siân enjoys singing in an a cappella choir and playing netball in an amateur league. Otherwise, as an incredibly amateur photographer she will be somewhere on the coast waiting for more favourable lighting.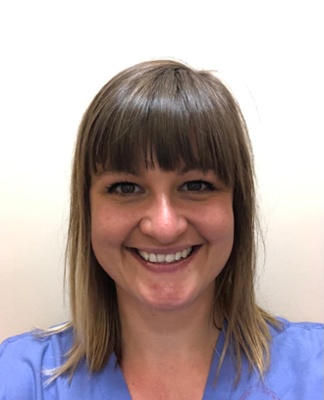 Dr Stacey Harris
Dr Stacey Harris is a paediatric doctor. She has an enthusiasm for quality improvement (QI) work, has chaired health board QI forums as well as being involved with strategic QI work with the school of paediatrics.
Wellbeing is a passion of hers, she has led many departmental wellbeing initiatives as well as speaking about wellbeing at a Royal College of Paediatrics and Child Health conference and BMJ conferences.
Stacey also has an enthusiasm for medical education, she co-founded the paediatric medical education podcast 'DragonBytes' - www.dragonbytespodcast.com and is undertaking a PG Cert in Medical Education.
She is chair of the Health Education and Improvement Wales (HEIW) Trainee Think Tank and enjoys walking in green spaces, yoga and tennis as well as choral singing.
Stacey has a passion for advocating for the health and wellbeing of humans now and for future generations. Stacey was delighted to be able to take up the post Welsh Clinical Leadership Fellowship Sustainable Healthcare to focus her enthusiasm for planetary health, advocate for transformation to a more sustainable NHS and to reduce the impact of healthcare on the global climate and health crisis.
She sits on the Welsh Government strategic programme board for decarbonising NHS Wales, is an active member of the Green Health Wales Network.
Stacey is involved with various sustainable healthcare projects including carbon hot spots, green space and health as well as undergraduate and postgraduate medical education around sustainable healthcare and sustainable quality improvement.

---